Click on the Map and Search Real Estate Properties
Over 2 million real estate properties, including foreclosures, pre-foreclosures and foreclosure auctions.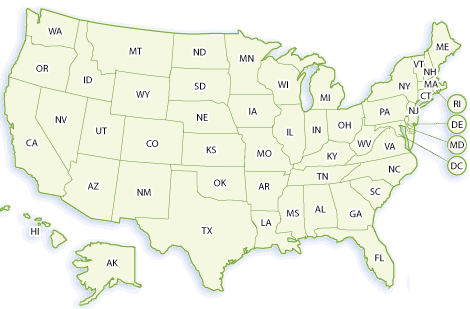 Foreclosure Listings - Find Bank Foreclosures Nationwide

Finding bank foreclosures or foreclosures by state may be a tedious task without the availability of the proper resources to do so. However, the foreclosure listingswe have available in our database is definitely the best place to begin looking for a foreclosure. Our wide range of listings will surely help you in your search for a foreclosure home. Our foreclosures for sale listings include all types of properties.
Foreclosure Listings in Top Locations
Buy a Real Estate Foreclosure and make the Best Real Estate Investment of your life

Looking to invest in real estate? Short on cash? Foreclosures can get you started. Are you looking to invest in real estate? Buying foreclosure houses is the best way to go, if you are short on cash to start off with. Investment in bank foreclosures and HUD homes in California, Georgia, and Nevada are options that are worth consideration for a real-estate investor.
Search our Database of 2 Million Foreclosure Houses to find your dream home

Foreclosure Listings and foreclosure houses are properties that are put up for sale or auction by banks that have taken charge of these properties after the homeowner, to whom the mortgage loan is usually extended after they purchase the home, has defaulted in making mortgage repayments to the bank.
Site Listing
Foreclosure: 665,184
Preforeclosure: 924,743
Auctions: 465,724
Broker Listings: 465,768
Total: 2,521,419
Top States
Bank of America foreclosure settlement enough for homeowners?
Bank of America has agreed to pay $10 billion to Fannie Mae to settle claims for residential mortgages loans.
Mortgage Calculator