Click on the Map and Search Real Estate Properties
Over 2 million real estate properties, including foreclosures, pre-foreclosures and foreclosure auctions.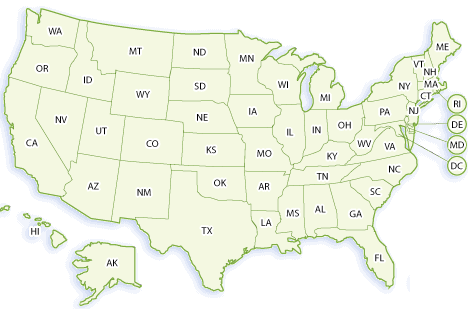 Foreclosure Listings - Find Bank Foreclosures Nationwide

Finding bank foreclosures or foreclosures by state may be a tedious task without the availability of the proper resources to do so. However, the foreclosure listingswe have available in our database is definitely the best place to begin looking for a foreclosure. Our wide range of listings will surely help you in your search for a foreclosure home. Our foreclosures for sale listings include all types of properties.
Foreclosure Listings in Top Locations
Buy a Real Estate Foreclosure and make the Best Real Estate Investment of your life

Looking to invest in real estate? Short on cash? Foreclosures can get you started. Are you looking to invest in real estate? Buying foreclosure houses is the best way to go, if you are short on cash to start off with. Investment in bank foreclosures and HUD homes in California, Georgia, and Nevada are options that are worth consideration for a real-estate investor.
Search our Database of 2 Million Foreclosure Houses to find your dream home

Foreclosure Listings and foreclosure houses are properties that are put up for sale or auction by banks that have taken charge of these properties after the homeowner, to whom the mortgage loan is usually extended after they purchase the home, has defaulted in making mortgage repayments to the bank.
Learning Center

The Saturday session at Boynton Beach High School had all the appearances of a classroom in session as some took notes and others looked confused. More than 200 attended Home Preservation Forum - organized by United Way of Palm Beach County to spread awareness among the people about the foreclosure crisis. The speakers came from prominent financial centres like - Palm Beach County Commission on Affordable Housing and Legal Aid Society of Palm Beach County. Alphonso Jackson, the secretary of HUD also spoke on the occasion.
(read the full entry)

The most commonly given reasons for the foreclosure crisis is predatory peddling of sub-prime mortgages (ARMs) to gullible ignorant buyers. Those who contracted the mortgages are not above blame - they falsified their incomes, wrongly took the help of unscrupulous appraisers to raise the value of the houses being mortgaged so as to avail of generous loan amounts. The lenders too turned a blind eye and allowed this to happen. The same can be said of the government that decided to look the other way indirectly permitting such laxity. Despite these obvious reasons there is more to it than meets the eye. The question is - what is the deep rooted malaise rooted in the economy of the country that has exploded into this foreclosure crisis? Foreclosure is merely the symptom of the disease.
(read the full entry)

Seeing the slight rise in retail sales in January some are trying to believe that the real estate crisis related to foreclosures has become to slow down. But one swallow does not herald summer. The housing market continues as before with more houses for sale and more houses going into default and foreclosures. In fact foreclosures are breaking all past records.
(read the full entry)
Site Listing
Foreclosure: 1,405,637
Preforeclosure: 465,731
Auctions: 584,525
Broker Listings: 467,167
Total: 2,923,060
Top States
Bank of America foreclosure settlement enough for homeowners?
Bank of America has agreed to pay $10 billion to Fannie Mae to settle claims for residential mortgages loans.
Mortgage Calculator