Click On a County Below To Begin Your Search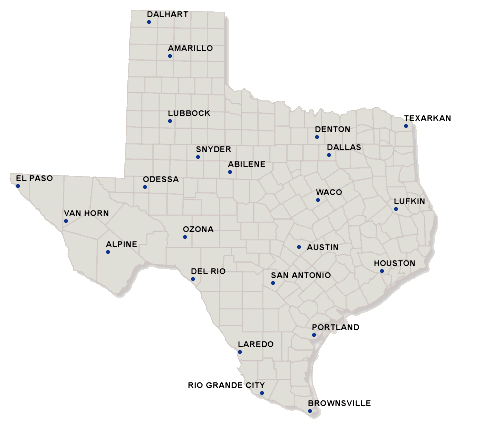 Buy Texas Foreclosure Listings
Texas foreclosure listings in the business as well as private sector are rising with astronomical numbers. Bank foreclosure listings are showing a surprising trend not just for the homeowner but the big business as well. The cities of Houston, Dallas, Fort Worth, San Antonio and Austin are all suffering from the economic slump. The housing market is at depression levels and is the same for commercial properties. It is so bad that the commercial foreclosures are taking the media attention away from the plight of the average Joe.
In Dallas and Fort Worth the foreclosure listings for commercial properties is a staggering $879 million; this the original debt figure. These foreclosures include shopping malls, apartment complexes, and office buildings and warehouse properties. The number has been static for months. Recognizable lender names such as CW Capital and JPMorgan Chase are filing notices on properties as visible as the Four Season Hotel and Resort in Irving, Texas and The Park Center Office Building in Dallas Park, Plano. The Mosaic Apartment Complex in the heart of beautiful downtown Dallas has been placed on the bank foreclosures in Texas more than once.
In reports made by the Foreclosure Listing Service Inc., the listings for single family homes from January and February of 2010 increased by 22% in the Dallas–Fort Worth area. It also states that over 17,000 notices of foreclosure have been filed in that particular quarter. This number is 3,000 more than the filings in that period in 2009.
Even San Antonio has not been immune, it is one of the most attractive cities in Texas with a lower COL than any of the other metro areas and yet it has seen its share of foreclosures. It recently had foreclosure listings over 1,500. Even with this seemingly high number San Antonio has the most stable housing market in the state.
Foreclosure1.com the #1 foreclosure listings service provides the most up-to-date Texas foreclosure listings, government foreclosures and Texas bank foreclosures. Try our foreclosure list service and find the best Texas foreclosures. Join Now for the latest Texas foreclosure listings.