Click On a County Below To Begin Your Search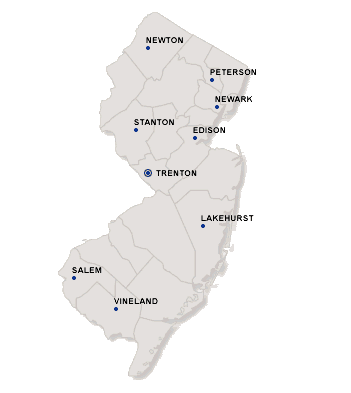 Buy New Jersey Foreclosure Listings
Bank foreclosures in New Jersey have doubled of up to 163%. There are over a thousand New Jersey foreclosure filings based on the court's data. There are many jobless homeowners in this state, a situation that has caused the government to donate money to alleviate foreclosure. This is the reason why foreclosure listings in Trenton are steadily rising. Nearby cities are also feeling the effect. Recently there is New Jersey Foreclosure Fairness Act which came into effect last February. This act requires that property owners of the foreclosed properties notify tenants within 10 days that they will not need to vacate the properties as a result of the foreclosure and change of ownership. This is good news for property owners who are facing bank foreclosures.
Based on reports, the investing in foreclosure listings can accumulate long term worth. Property values in this area will rise in the next few years as shown in the trend of real estate market. 2010 is said to be the best time to purchase a second home. They have huge inventory of properties and most of which are vacation real estate. It is also time to take advantage of low interest rates offered by banks. For those who are planning to sell properties, this is probably the best time to do so especially if you want a good deal.
Foreclosure1.com the #1 foreclosure listings service provides the most up-to-date New Jersey foreclosure listings, government foreclosures and New Jersey bank foreclosures. Try our foreclosure list service and find the best New Jersey foreclosures. Join Now for the latest New Jersey foreclosure listings.