Click On a County Below To Begin Your Search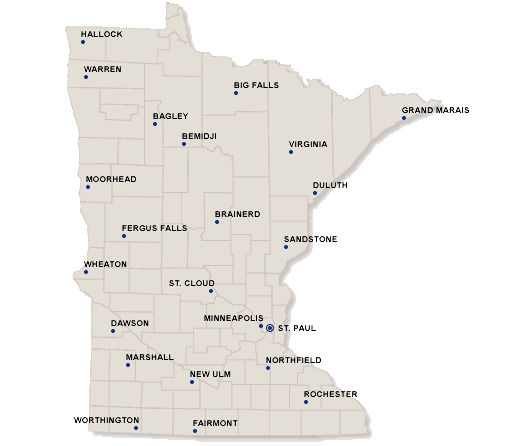 Buy Minnesota Foreclosure Listings
Minnesota is one of the few states where the law can intervene with foreclosure process. Foreclosure transactions are dealt by the court. Based on statistics there are over two thousand properties in Minnesota foreclosure listings this year. It means that almost all neighborhoods in Minnesota have its own set of foreclosed properties. If you are a potential buyer of a foreclosed home, you can choose to live in the big city like Minneapolis or small town of Austin. According to a reliable house price index, St. Paul has received the highest increase compared to other cities in the state.
Currently there is a price surge in bank foreclosures in Minnesota that benefits those who are planning to invest in the area. This means that there are a lot of people who are competing for homes that are foreclosed by banks. The city is mainly focus on creating strategies so that neighborhoods with low house index will recover and have a healthy housing market. Minneapolis has also received a $14 million funding coming from Housing and Economic Recovery Act. This would be use to stop the increase in number of foreclosure listings. The fund will also be used to maintain the home values in bank foreclosures.
Foreclosure1.com the #1 foreclosure listings service provides the most up-to-date Minnesota foreclosure listings, government foreclosures and Minnesota bank foreclosures. Try our foreclosure list service and find the best Minnesota foreclosures. Join Now for the latest Minnesota foreclosure listings.