Click On a County Below To Begin Your Search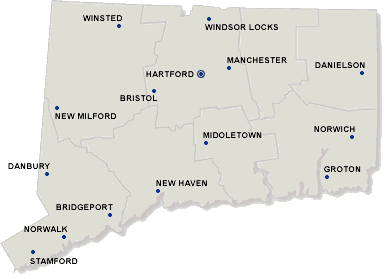 Buy Connecticut Foreclosure Listings
Ever dreamed of owning a house, but think it is too expensive? Why not check out Connecticut foreclosure listings? These homes have been reclaimed from the bank as the original owners were not able to pay for them. Therefore there is absolutely nothing wrong with them, all they need is a new owner. Looking for foreclosed homes is incredibly easy, there are plenty websites that offer listings.
For example if you wanted to move to Waterbury, Connecticut you can find a list of bank foreclosures in Connecticut, including those in Bristol and Bridgeport. The price for a foreclosed house in Waterbury will be anything from $211,000.00 to $20,500.00. A home in Bristol will set you back anything from $34,992.00 to $205,000.00. If you would like to live in Bridgeport, be prepared to pay an average of $49,000.00. There is an average of 200 foreclosures in Connecticut, which means the chances of you finding the home of your dreams is great.
Why move to Bristol? It is a completely family orientated town with two high schools and an amusement park. Bridgeport has the famous Beardsley zoo and Barnum museum. The fifth largest city in Connecticut, Waterbury, is situated on the bank of the Naugatuck River.
Foreclosure1.com the #1 foreclosure listings service provides the most up-to-date Connecticut foreclosure listings, government foreclosures and Connecticut bank foreclosures. Try our foreclosure list service and find the best Connecticut foreclosures. Join Now for the latest Connecticut foreclosure listings.