Can Anne Finucane be Successful in Improving the Foreclosure-Battered Image of Bank of America?
Bill Clinton shares the stage with Anne Finucane. The mission? Saving the image of Bank of America. No other bank has been so much demonized since the onset of the crisis in 2008. The bank is held up as a symbol of everything that went awry from the banking sector to the lending sector and the broader economy, affecting not only America but the entire world.
Anne Finucane is neither a banker nor a financier but in 17 years of her career she is the most known face in Wall Street and Washington. She was close to Kenneth Lewis who started off Bank of America on its spree of gobbling up other entities. Today she is close to the successor of Lewis Brian Moynihan in his struggle to steer the giant liner back to shore; Finucane deals with the cosmetics and make up – the image of the Bank of America.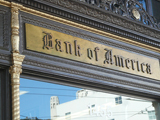 The task is not easy. Last December she said, "This is not the best moment. This is the most complicated and the most challenging of my professional life".
Bank of America had once ranked 14th in the world among the corporations but today it is fallen to 92nd position.
If any person can pull the bank out of the quicksand it is Finucane. She said that it is urgent that the foreclosure crisis is resolved as it involves the lives of millions; millions of Americans are angry and furious. Recently she said, "I can't tell you how serious this company is about dealing with these issues head-on and doing the right thing, but also fighting where we think we should".
Since last one year she has been holding talks with the lawyers of the borrowers, to chalk out a plan that would be acceptable to the attorneys general of the states. According to insiders the plan involves reduction of principal due on the housing loans. It has been submitted to the DOJ and the attorneys general.
It is uncertain whether Finucane will meet with success. Martin Eakes of Center for Responsible Lending (founder) had words of praise for Finucane. He said, "The bank's decision was really a watershed event on the overdraft issue". By doing away with the issue on late fees the bank in all probability lost nearly $600 million but Finucane explained that in the eyes of the public the image of the bank would have worsened if this step had not been taken. In the long term it was the right step to have been taken.
Photo by Shannon Clark
Related Posts Leave a Reply